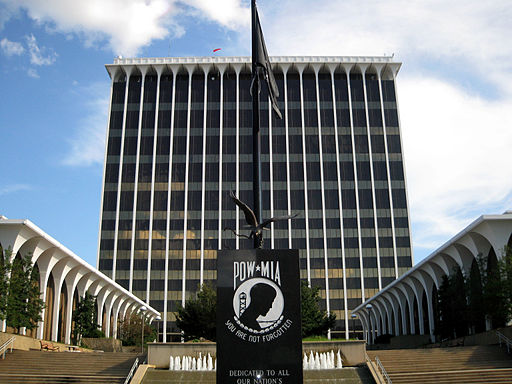 Calling People to Care for One Another: A Conversation With the Mayor
by Grace Burton-Edwards
Rector, St. Thomas Episcopal Church, Columbus, Georgia
A few weeks ago, I had a phone conversation with my new Mayor.
My city is not small but not huge (population around 200,000). I had met the Mayor a few times before he took office in January. His sister is a member of my congregation. Still, I wasn't expecting him to reach out to schedule an 8 am phone call on a Friday morning. His aide explained the Mayor was calling clergy in town to get our perspective on the city.
I asked my vestry for input about what to discuss. I was ready with our talking points – that we were eager to partner with him on racial healing, interfaith efforts, LGBTQ equality, and support for low-income neighbors. I wanted to talk about my congregation's partnership with a particular neighborhood and our support for that neighborhood school. I planned to ask him to keep money for a recreation center in that neighborhood in the budget.
But I was surprised by how he started the conversation. He explained that the idea for calling clergy in town came about during his campaign. A pastor asked if he would be willing to pray with clergy in town. He immediately responded the way his years in government had trained him to respond – with a big, city-wide vision. He promised to schedule a day of prayer at the Civic Center and invite everyone and livestream it.
But the pastor had something else in mind. The pastor asked if as Mayor he would connect with faith leaders for prayer – when no one was watching.
Once he got into office, my Mayor said he decided to try it. His staff sets up phone conversations with faith leaders first thing in the morning. He said the practice keeps him grounded. He realizes the work he wants to do as Mayor to promote economic development and strengthen neighborhoods and improve quality of life – all of that starts in the spiritual work of calling people to care for one another. He said he is relying on the faith community for that kind of help.
I did go through my talking points. I asked him to keep the rec center open. I told him about initiatives my congregation has embraced where his office might be helpful. He asked me to send an email about a couple of things. We prayed together and said goodbye.
After the call I realized that this is what the Wabash Pastoral Leadership Program trains pastors to do – to enter into conversation with government, business, education, and other sectors so that the whole community can thrive. Prior to WPLP, I might have viewed this phone call cynically, or I might not have thought to prepare for the call. Because of WPLP, I knew it was an opportunity.
Friends, clergy do have a voice in public life. We are shepherds not just of our congregations but of the whole community. I am grateful to WPLP for helping me learn and claim this truth.