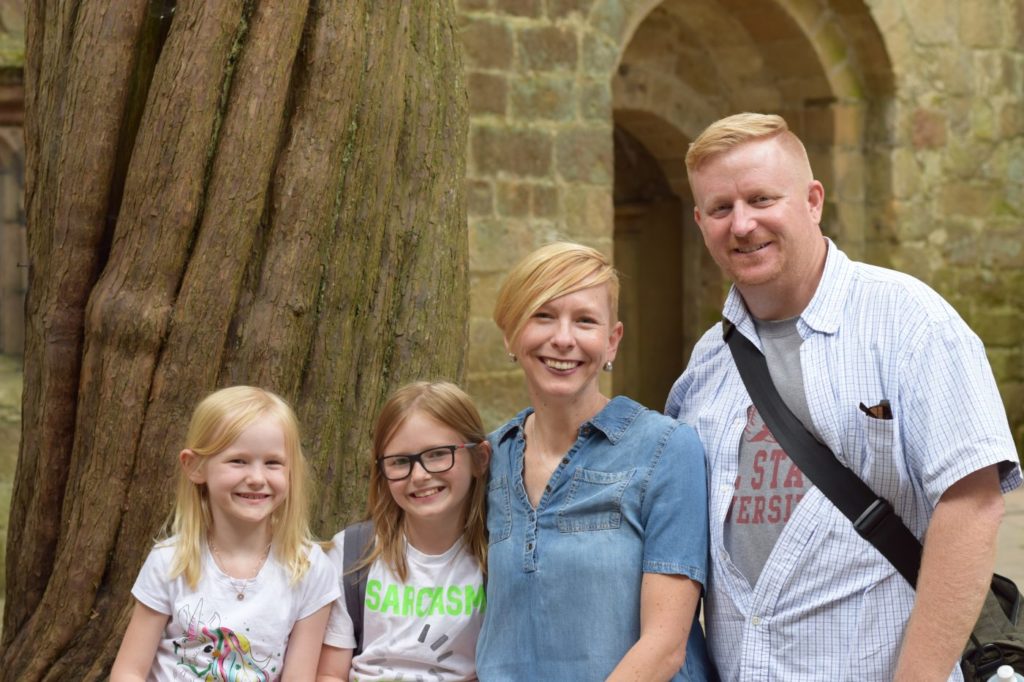 Community & Calling Intertwined
by Rev. Stacee Fischer Gehring
Pastor, High Street UMCMuncie, Indiana
"I have a pulpit every Sunday morning, and I plan to use it."
The words came out of my mouth before I realized just how threatening they sounded.  The audience and the moderator laughed, but the truth is, I was serious.  When it comes to speaking on behalf of the children, teachers and staff of the local schools, I will use the pulpit every Sunday.  When it comes to speaking encouragement into a community who is scared and skeptical, I will use the pulpit every Sunday.  I will use the pulpit because that is what I am called and created to do.
I boldly spoke the comment "I have a pulpit every Sunday morning, and I plan to use it" whilst on an Open Forum Panel as a finalist for the Muncie Community School Board.  My passion for public education (I'm a parent and a daughter of public school teachers), my candid commentary about a community only being as strong as its local schools (I have lived in many different communities), and I am a Wabash Pastor, which taught me that my past, my community and my calling are all intertwined in this high calling of service to our Lord Jesus Christ.
The voice in the pulpit has  great power.  There is infinite power in having the ear of your "customer base" once a week, every week of the year, for at least an hour.  Fortune 500 companies would kill for that kind of face time with their customers.  With this power comes great responsibility – a sentiment true for Spiderman and for preachers.  It's enormity cannot be underscored enough.
I realize as I write these words, I am writing them to an audience of pastors, most of whom know this and live this.  I write these words, though, because my personal view on the purpose of preaching has shifted.  This shift is due entirely to the Wabash Pastoral Leadership Program.   We learn early in the program that to be a pastor, someone with a high-calling in ministry, is to be a leader in a community.  To lead a community requires knowing and engaging in the community.  Through the knowledge gained from community engagement, the broken places and the hope havens in the community become evident.  Pastors discern, with their community of faith, how to speak into and walk alongside the places of pain and hope.  A pastor has a pulpit every Sunday morning, and they must use it.
Amen.  Let it be so.