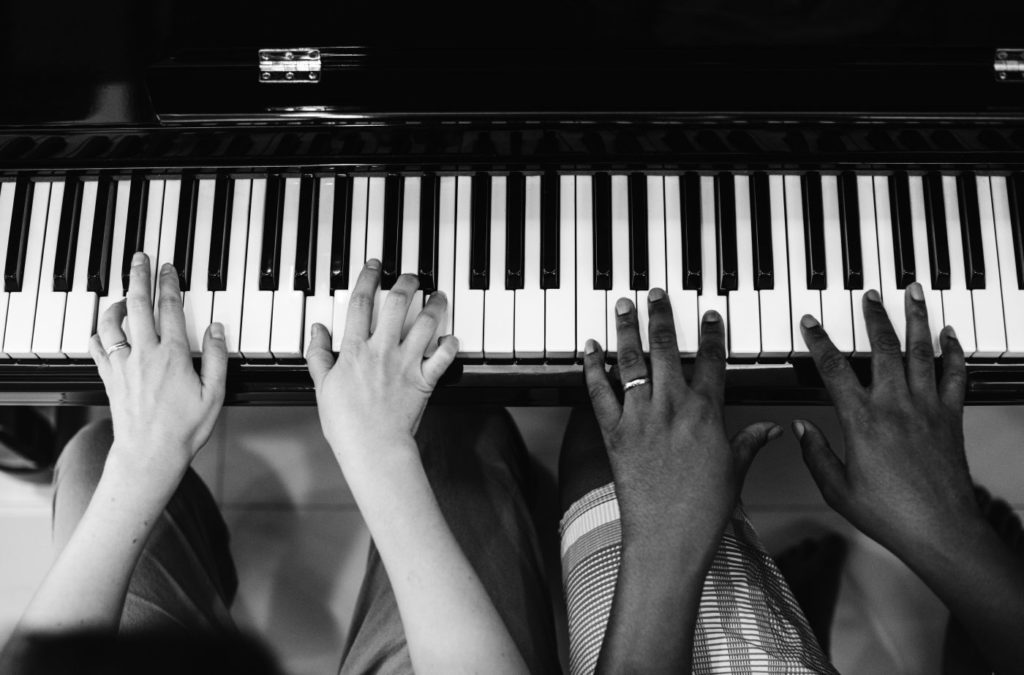 On the Gift of Sabbatical
by Tim Knauff, Senior Pastor, Christ Lutheran Church, Valparaiso, Indiana
My congregation, Christ Lutheran in Valparaiso, has granted me a sabbatical — what a gift! The word "Sabbatical" is from the same root as "Sabbath" — time away, time devoted, holy time spent connecting with God, self, and others. I am profoundly grateful for the gift of time to read, reflect, step aside from the regular routine of parish life. I will return different, renewed, recharged, energized, with renewed passion and energy for leadership, preaching, worship, prayer, connection, care, and vision. Thanks be to God!
My theme for this sabbatical time is "Exploring the diversity of global Lutheran expression through music" or, in a more vernacular vein (i.e. not written for a grant proposal): "The sounds of Good News." As Lutherans we are the inheritors of an incredibly rich musical heritage, spanning from Luther himself (who wrote many hymns for worship, not just our most "Lutheran" favorite "A Mighty Fortress" / "Ein Feste Burg") through Johann Sebastian Bach to today's songwriters, composers, and most especially parish musicians like our own (for it is in the living music of a parish that our heritage is most clearly seen!). I am a musician myself, having studied French Horn, piano, dabbled with organ and composing, playing and writing and enjoying — and so it's not hard to imagine how this sabbatical theme connects with my heart!
The particular question of this sabbatical is one of context: how does our rich heritage of music become "ours"? That is, given what a composer or lyricist writes, given a rich library of works and traditions, how do some connect with a particular person / parish / community while others don't as much? When a lyricist writes such beautiful language, or a composer turns a phrase or gives a particular harmony, they have a particular image or feeling in mind. How is that received, such that some become "instant new favorites" alongside our familiar ones?
Because of a grant to our congregation from the Lilly Endowment's Clergy Renewal Program, to explore this theme I will be attending Bachfest in Leipzig, Germany. Bach is known is the "Father of Western Music" and is a Lutheran composer without compare. But it's his ability to set text with music, to utilize his given musical language to evoke feelings, passion, and drama, to take the words of scripture or the language of a lyricist and deepen, enhance, draw pictures with harmony and dissonance — that's fascinating to me. So I will live for a week in Leipzig, attend performances of some of the best music ever written, performed by some of the best in the world, and wonder.
But because our Lutheran tradition does not live in the 18th century, that exploration isn't enough. I will then travel with my family to meet a pastor in Germany, who happens to be married to a friend of mine from seminary. We'll explore together, our kids will get to know each other, and we'll get to talk and worship and laugh and tell stories. So from the 1700s in Germany to 2019, I will experience how music is used in the home of the Lutheran church.
But the Lutheran tradition does not live just in Germany, and so that exploration isn't enough. The fastest-growing Lutheran churches in the world are in the global south, especially in Africa. My family and I, joined by my father (a retired Lutheran pastor!) and mother, will travel to Arush, Tanzania to explore and learn, to join local parishes in worship and meet and learn about various agencies our home parish has supported for decades. I will get to compare the living musical worship tradition of J.S. Bach, today's Germany, and the thriving, growing, living churches of Tanzania. How much there will be to learn! How much to explore, to discover, to ask, to wonder, to enjoy! That contrast particularly excites me: J.S. Bach's cantatas (written for worship!), and today's living liturgy and music in Tanzania. How extraordinary to explore them both!
When I wrote my "pastor's statement" for the proposal to the Clergy Renewal Program, here's how I described this theme and what it means to me:
As a pastor and musician, this sabbatical weaves together three powerful opportunities, each of which makes my heart sing. First, it is an encounter with music in new ways, comparing and contrasting German Baroque and contemporary African liturgical music. Second, some of my most formative experiences have been as a pilgrim abroad: study in Germany and Austria as an undergraduate, and South Africa with the Wabash Pastoral Leadership Program–an experience that continues to shape me and my leadership. This sabbatical allows me further opportunities to be shaped and formed. Finally, it is an opportunity to share all this with my family, three generations growing and learning together.
I am profoundly grateful — thanks be to God!
This post was originally published on Pastor Tim Knauff's personal blog.